jamessel wrote:
LarryW wrote:
B-Spec wrote:
If I remember I think that is when the theme went to Blue.. Not to sure.. I lived in Utah back then.. LOL!
Oh crap this was way back in the beginning. I think I only had around a thousand posts LOL...
Larry you have the 2nd oldest posted unanswered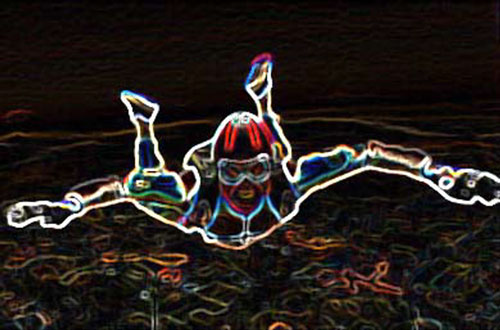 Oh dang that is an old photo of me. It was actually a daylight skydive but was edited. When that photo was taken and then edited, my friend in Santa Barbara had just gotten his first PC and was playing with the photo editor. He sent that photo to me via 28.8kbs modem which at the time was the hottest thing you could get. 56K had not come out yet. We only had dial up and you got booted every 20 minutes.
Here is the original to that photo...